Public Open Days - NOT A SINGLE STORY Sculpture Exhibition
NIROX Sculpture Park, Krugersdorp, South Africa
Details
The NIROX Foundation will host its annual Winter sculpture exhibition, in collaboration with the Swedish sculpture park, Wanås Konst/The Wanås Foundation. The exhibition is supported by The Swedish Postcode Foundation.
The title "NOT A SINGLE STORY" is inspired by "The Danger of a Single Story," a TED Talk presented by Nigerian writer Chimamanda Ngozi Adichie, positing that diversity strengthens rather than divides us. The exhibition is a bicontinental exchange between two of the world's leading sculpture parks and the selected artists come from various backgrounds, representing a rich diversity of perspectives and influences. "NOT A SINGLE STORY" is interested in showcasing works by forerunners alongside emerging artists.
By looking at overlapping dialogues through concurrent individual practices, contemporary concerns fuse together to form an open topography of viewpoints.
The artist list of 26 participants consist predominantly of women artists in response to a very singular art history. The exhibition will combine existing works alongside newly developed productions.
Among others, the artists include: Yoko Ono (JP/US), Esther Mahlangu (ZA), Lubaina Himid (TZ/UK), Nandipha Mntambo (ZA), Mary Sibande (ZA), Nelisiwe Xaba (ZA), Claudette Schreuders (ZA), Jane Alexander (ZA), Marcia Kure (NG), Bronwyn Katz (ZA), Beth Diane Armstrong (ZA), Frances Goodman (ZA), Mwangi-Hutter (KE-DE), Marianne Lindberg De Geer (SE), Lungiswa Gqunta (ZA) ,Sethembile Msezane (ZA), Marcia Kure (NG/US), Gunilla Klingberg & Peter Geschwind (SE), Caroline Mårtensson (SE), Whitney McVeigh (UK), Sophia Van Wyk (ZA) and Lena Cronqvist (SE).
Exhibition Period: May 12 – July 29, 2018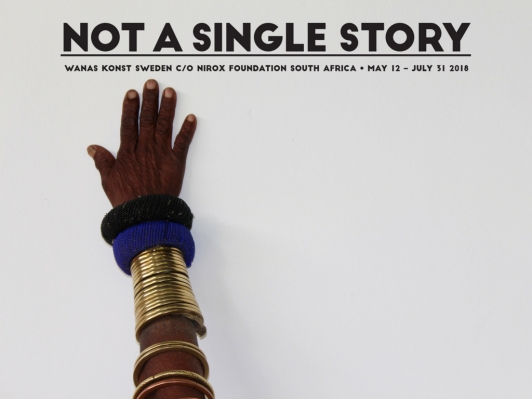 Location
NIROX Sculpture Park
R540, Kromdraai Road
Krugersdorp
South Africa